Location
Occupation

Licensed Residential Electrician
Here's my situation...
Exist. Murray 100A Panel
Class NI Load Center (Model #LC116DS)
Goal: Install (1) 15A Tandem Breaker for (2) Existing 15A Networked Circuits in order to create (1) new space for (1) New 20A Circuit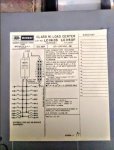 The existing panel is maxed out breaker space wise.
(1) 15A Tandem breaker will be installed per the wiring diagram above in 1 of 4 approved locations at the bottom of the busbars.
A handle tie will be installed since the (2) relevant 15A circuits are currently networked.
This modification will NOT invoke AFCI requirements.
Should it be resolved that AFCI requirements are still invoked, the circuit neutrals will be separated and AFCI protection will be provided at the first opening(s).
The (1) New 20A Circuit will be AFCI Protected per code.
Siemens purchased Murray sometime around 1997. They are currently phasing out the Murray Brand.
My first thought regarding the 15A Tandem breaker, is to find the the Siemens equivalent.
However, in a
Letter From Siemens
it (1) states that "all Murray Meter Combo Load Centers, EQ Small Circuit Load Centers, and Rock Solid Load Centers manufactured after January 2002 may use Siemens brand circuit breakers... and (2) provides a "cross reference table" for Murray Type Breakers and Siemens Type Breakers.
This particular panel is NOT one of the three listed above, nor was it manufactured after January 2002, evidenced by the Class NI, which existed before Class CTL was introduced around 1965. Therefore, I cannot use the Siemens equivalent in the "cross reference table."
This is further evidenced by the same above letter when it says "For Murray products manufactured prior to January 2002, please refer to the wiring diagram affixed to the inside of the door of the loadcenter for specific breaker types that are approved for that panel."
So Siemens brand equivalent is out and I have to look for the actual Murray Type breaker approved for the panel.
This particular panel lists Murray Types MP and EP as approved. I can't find much info on the EP type, but as far as I can tell, it's an older 3-pole breaker type... or at least 3-poles were all that showed up in my search for the EP type.
In a
Letter From UL
it states that for panels "manufactured under the UL Files # E-26095
and E-13207... type MP-T
may be used "whenever the equipment label specifies Types MP
, MP-A, or MP-C circuit breakers."
So this panel allows for Murray Type MP, MP-T, and EP.
This is where I get a little lost...
I know manufacturers make "For Replacement Use Only - Non-CTL" breakers to accommodate older panels pre-CTL, but is this the same thing as a Class NI? It's confusing because it's my understanding that Class NI was basically Class CTL's predecessor and the two accomplish relatively the same thing... and calling something Non-CTL implies an opposing effect.
The only Murray tandem breakers I can find are type MH-T
here
. It's my understand that this type is not cleared for use in this particular panel.
The only Murray tandem breaker I can find is the Murray MP2020N (N denoted Non-CTL).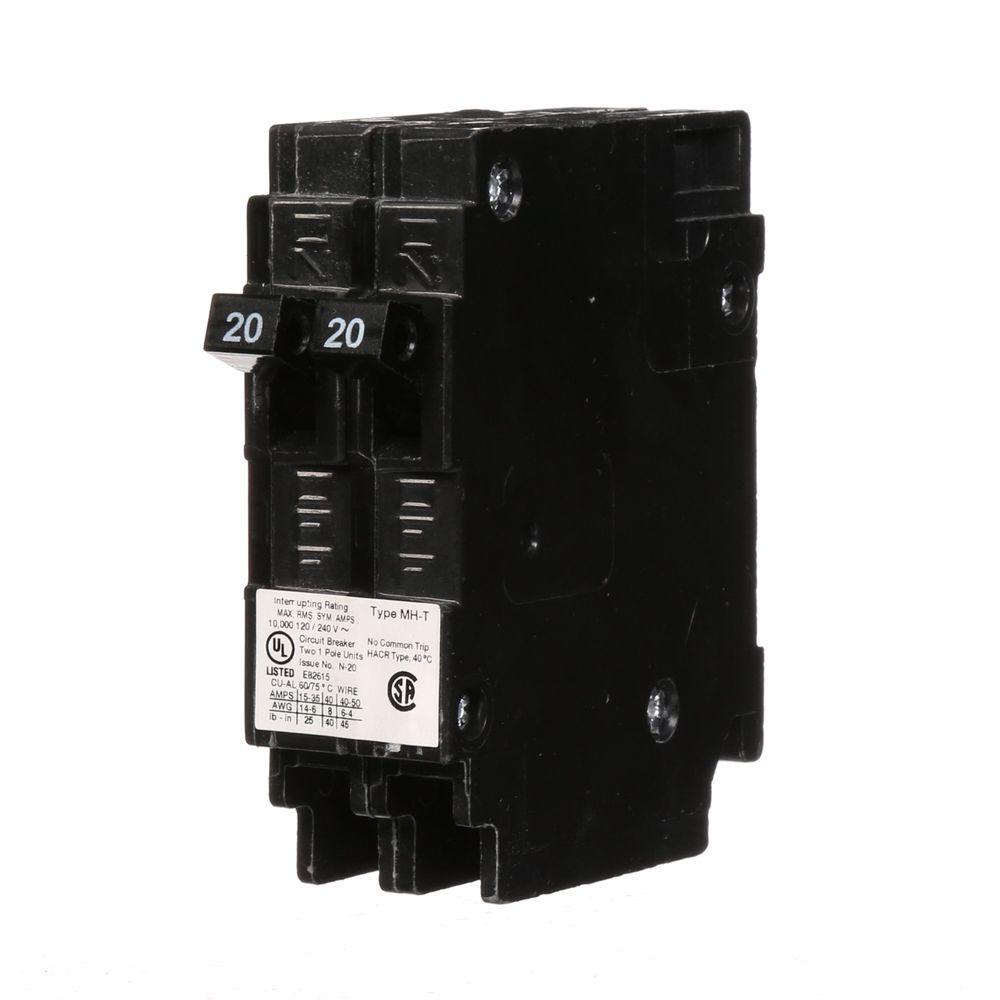 Visit The Home Depot to buy Murray 20 Amp 1-Pole Breaker Tandem NCL MP2020N
It meets the requirements of (1) not being a Siemens brand equivalent, only approved for use in panels manufactured after Jan. 2002... and the requirement of (2) being Non-CTL (assumed to be the same as Class NI) for pre 1968/1965 panels... the problem is, despite the model number alluding to an MP Type, it is actually a MH-T type, which it is my understanding is not approved for this particular panel.
Am I understanding this correctly that I need to find a tandem breaker that is explicitly Type MP, MP-T, or EP as well as being Non-CTL (assuming Class NI and Non-CTL are equivalent)... and NOT MH-T?
And also, regarding the 20A AFCI Breaker, does the breaker type MP-MAT2 (10,000 AIR Catalog #MPA120AFC) shown
here
on page 13 qualify as Type MP?