Location
Occupation

Lights
It's 2021, yet wall dimmer + integrated ballast LED compatibility is an unresolved issue. Dimming range, shimming and buzzing in particular and manufacturer provided compatibility tables are often inadequate.
Some of you might find this useful. Of course, this lamp is just privately labeled, so all bets could be off for the next production lot, but expanding your lamp selection diversity is definitely something to try to attempt to resolve elusive shimmer, dimming range and buzzing issues so common with LED dimming.
The common Lutron Skylark C/L + this lamp actually dims until you almost can't see it to full brightness without shimmer or buzzing and I find the dimming curve quite pleasing. It's not perfect and dimming while sliding isn't perfect as it "chatters" a bit, but it dims down to <1% which is fantastic for a mundane setup like this. It's not very often I encounter this on a wall switch dimmer + LED lamp. So.... I thought I'd share the combination. There's no commonality within brand here. So, you can't expect the same result with similar lamps from the same brand. For example, another 800 LM 6.5W Great Value has a higher lm/W, but terrible dimming range and unacceptable buzzing.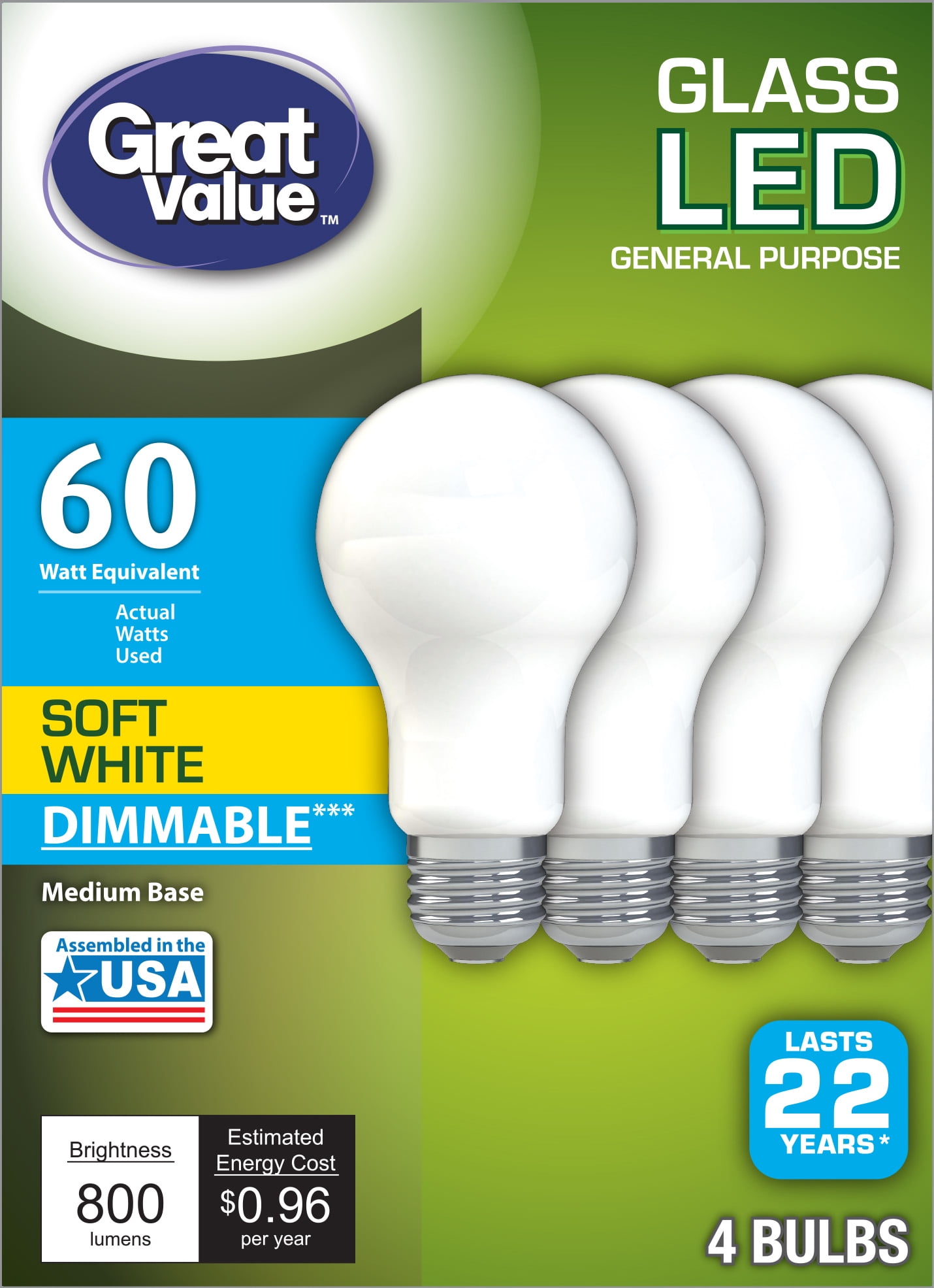 Free 2-day shipping on qualified orders over $35. Buy Great Value LED, 8W (60W Equivalent) Soft White Color, Frosted Bulb, 22 Year Life, E26 Medium Base, Dimmable, 4pk Light Bulbs at Walmart.com